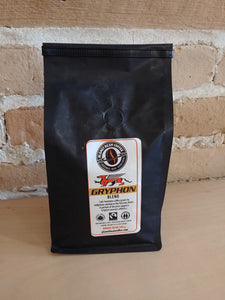 Cafe Femenino coffee is grown by indigenous women in the Peruvian Andes. A portion of sales supports Guelph Gryphons Women's Athletics.
Full Bodied

Whole Bean
Planet Bean began roasting coffee in downtown Guelph in 1997. It was the first roasterie in the city for at least half a century. From the beginning, our focus was on certified Fairtrade and Organic gourmet arabica coffee.
Planet Bean roasts to order in small batches. They don't warehouse any of their roasted coffee so it is always fresh roasted when shipped.
Their roasting team are members of the Roaster's Guild, the organization where the world's best roasters share experience, knowledge and skills!